Targeted USA Email Lists by Category
Bulletproof Website Hosting
bulk email friendly web host

Free Domain with Website Builder $18.95 Month
We will protect your website from Complaints and shutdowns, we got your back! It is widely known that most web site hosting companies have a Terms of Service (TOS) against the delivery of email advertising or promoting your web site by theses methods. If your web site host receives complaints or discovers that your web site has been advertised in email broadcasts, they can shut down your web site. Now you have all your potential customers visiting a website that's shut down so all your potential sales are lost. In short your entire marketing campaign could be wasted.
we offer affordable bulletproof website hosting for complete sites or landing pages to keep you online during a mass email marketing campaign. Are you getting ready to send a bulk mail campaign and want to ensure you website will stay active?
Free Website Builder Software!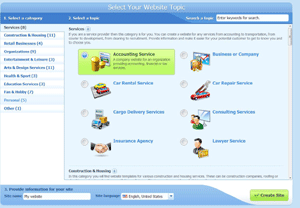 Now Included Free - Build instant websites from business and personal templates with intuitive SiteBuilder editor.
At Official Email Marketing we offer reliable bulk email website hosting services you can trust and rely on. Have the peace of mind knowing that your web site is secure during your email marketing campaigns and your website will remain up and active during this process. You can upload all your images and link to them directly in your email marketing campaigns for professional looking HTML newsletter emails.
What's included in the Bulk Email Website Hosting?
Free Domain Name included or transfer existing domain
Free website builder software included
Parallels Plesk Panel Access to manage your site
FTP Access to Make Website Edits 24 hours per day
Supports PHP for Script Support
99% Uptime Guarantee with Solid Service and Support
We Will not Shut you Down Due to Complaints
Month to Month Billing no Commitments & Cancel Anytime
IMPORTANT NOTE: The Official Hosting accounts "do not" have broadcasting or bulk email sending capabilities. This account is only designed to host your website and to keep it stable during your can-spam compliant mass email campaigns. If you wish to register a web based email software broadcasting account for sending your email please visit our bulk email software page for a free video demo, and a free demo account login. No Adult, SCAM, Evil Scripts or Phishing sites; only legal stuff.

No contracts or long term commitments. Hosting accounts are term to term and can be canceled at anytime. TERMS OF USE

Now Only $18.95 per month $25.00 Setup - Setup fee includes a new domain for the life of your hosting account or point your current domain and nameservers to your new hosting account.
Please Note: At this time we do not allow Casino or Adult Website's! Your Email Address will NOT be SOLD and is used for our purposes of communicating with you regarding services on this website. Your information is 100% secure with us and is kept confidential and internal. If you have any questions regarding your privacy please read our privacy policy
What People Are Saying
client testimonials
BulletProof Host

With Official Email Marketing's Bulk Email Website Hosting you can upload and host images, and have a dedicated website that is completely secure and will not be shut down during your bulk email marketing campaigns.
Bulk Email Website Hosting Service
We are one of the few companies that offer reliable bulk email website hosting. Don't waste your money and time on others that are not 100% stable and not 100% bulk friendly. For years we have been deeply committed to providing you with the most reliable and affordable bulk email website hosting services. We offer you hosting plans at the lowest possible prices, with the highest reliability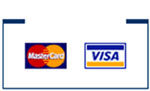 we proudly accept
Domain Name Search Tool
Search Domain Availability

---------------------------