Target by Category
To target your list by specific category click the category below for details
Official Verified Consumer Emails
Consumer contact records.
Email is one of the most cost effective and safest ways to generate sales for your business almost immediately. Most first-time email marketers achieve success within the first few days and ongoing email campaigns only build bigger and more relevant with each email marketing list campaign. Email works for any type of business and it drives ongoing traffic and revenue.
Consumer Data Lists
Double Verification Process. We run our opted-in data, first through a suppression database, and then the data is verified using an advanced verification process two times.
Data Sources View List

List Screenshot

View Sample



1.) Once order has been completed a payment confirmation and receipt will be sent via email

2.) You will be emailed a downloadable link for an excel file format database

3.) Available ongoing support.
General Consumer Non-targeted: Included fields in this database. Email address, first name, last name, mailing address with city, state, zip, phone number, website source collected, Ip address, date and time. Data is collected from opt-in sources and only saved after running through our rigorous email verification. Format is excel .csv.
US General Consumers Include Full Contact Records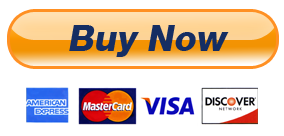 What People Are Saying
client testimonials