Official Email Data Feed
Fresh verified emails uploaded for you daily
Steady stream of Fresh Opt-in U.S. Consumer email data that is complete with full contact records. We first filter the data against a large global opt-out database, duplicate removal, and anti-spam trap suppresion so we can ensure quality before we run it through an advanced email verification software twice!
What information is included in the Feed? Email Addresses, First Name, Last Name, Address, City, State, Zip, Phone Number, IP Address, Date & Time, & Website Source, Verification Source, and Verification Date and Time Stamp.

Email Data Screenshot
View Sample

Opt-in Email Data Partners View List

Free Bonus Included
A Bonus of 1,000,000 bonus Emails will be provided from the previous weeks data.
What to expect after you place your order?
After you process your order you will be sent a receipt and confirmation email from us thanking you for your purchase. Be sure to add this email address to your contacts so you a guaranteed to receive all future communication from us. Data feeds will be setup within 24 hours and will run until canceled.
Your account will be billed a few days prior to your package renewal. If you wish to cancel you can do so at anytime.
100,000 U.S. Consumer Daily - Data Feed Pricing
(1.) $500 Per 30 days + Free Setup

Limited Time: Bonus of 1 Million email records will be provided with all new accounts. This free data is the previous week(s) daily data.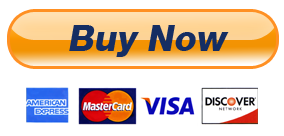 What People Are Saying
client testimonials